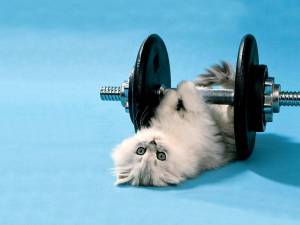 Nemam ideje što da napišem.
O meni
Klara
ženski
30 godina, Šibenik(Hrvatska)
10.03.1989
Interesi
glazba

Cimorelli

filmovi

Touchstone of Ra

tv emisije

House of Anubis and A.N.T. farm

aktivnosti

Ples,pjevanje,gluma,pisanje...
Više o meni
hrana

Kroasani od vanilije i čokolade

boja

Crvena

životinje

Riba

mrzim

JB, Violetta i pjesmu Wiggle

naziv škole

Tin Ujević

naj prijatelj na Igre123

Fedra258,Leaiklara,KlaraiFedra...

heroji

grupa Cimorelli
Stranice
Kontakt
email

klara.sakic@gmail.com

Donatello to je glupo lol
26. rujan 2016
u319850
Slusas Cimoreli
mislila sam da sam jedina u Hrvatskoj koja uopce zna da postoje lol
02. srpanj 2015

Napisi (Bok Ja Sam Klara I Obozavam Igre123)
02. srpanj 2015
u300432
Šibenčanko moja,ja sam isto iz šibenika.tebi rođendan 10.3 meni 9.3 haha kraljiceeeee
29. ožujak 2015

THIS IS DESCRIPTION.
Read it.
*ahem*- I said READ IT.
You don't wanna read it? Well..
I will tell you! If you don't read it immediately I will count to 3!
..Well if I warn you ONE more time to read it, and if you don't say ";Okay, I will read it." The World Will Explode!!
I am counting... -3
-2......... Don't make me say ONE
-ONE!
Are you happy now? The World Exploded! And this is all your fault!!
You didn't want to read the description.
You are dead. .. ... ....
Ya know.. I am not dead cause I am just a text.
In next 5 seconds you will be in Hell!!
... 3.. 2..1.......
YOU ARE IN HELL!! (HE-HE dead-face)
Don't be afraid, I mean it is just a Hell.
I didn't said that something will kill you again..
You must enter Hell if you don't wanna die- die on really bad way.
If you don't start entering Hell you will fall in lava from thin bridge you are standing on..
This is boring isn't it?..
Okay when you are entering Hell I will tell you story about me...
One day I was coming back from work.
I was walking and I saw small wooden house in middle of NOTHING!
I was really curious!
I entered small house.
Small house was empty..
But there was only one thing in small house..
You wanna know what that was..?
In small house was small table..
And do you wanna know what was on table?
... Okay I will tell you cause i am not selfish as you are.
In small house, on small table was.. ..... ........ .......
zzzZZZzzz... ZzZzZzZzZz....
(AHEM)zzz... Oh yea.. the story-
In small house, on small table was small metal box!
I was TOO curious so I wanted to open it..--And I did.
In small house, on small table, in small metal box was small paper.
Small paper wasn't empty. There was some text on it.
You really wanna know what text said..
Okay I will tell you cause I know you are curious as I am :/
Okay...
In small house,on small table,in small metal box,on small paper was..
It said....
THIS IS DESCRIPTION.
16. kolovoz 2014

Cao nova sam i uskoro cu napisati neku pricu
03. kolovoz 2014
u281547
nevjerujem da imaš 25 godina ali ako imaš
29. travanj 2014
u170987
Znam taj film!
19. rujan 2013
Nice
16. rujan 2013
u249671
Lijepa slika
23. kolovoz 2013