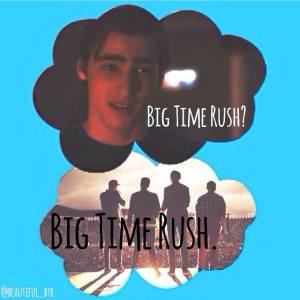 BIG TIME RUSH 1
Naša Zastava : █BTR█
Naši preds
jednici:James M.,Carlos P.,Logan H.,Kendall S.
Naša Himna : Worldwide
Naš novac:[ [̲̅$̲̅(̲̲̅̅BTR)̲̅$̲̅]
Naše ime : Rushers
Naša bolest : CrazyAbout4Boys
Naš Liječnik: Dr.Logan
Naš stilist: James
Naš Zabavljač : Carlos
Naš Dejt savjetnik :Kendall
Naš Moto :Never Give Up of Your Dreams♥
Like ovaj profil ako si PROUD RUSHER. ♥

♪♫ Young And Dumb Always Chasing Something,WE ARE,WE ARE
Hearts Like Drums,You Can Hear Us Coming WE ARE,WE ARE♪♫

Pogledajte ovo Rusheri
ja sam zaplakala
2009 to 2013.
3 albums.
60+ songs.
4 seasons.
20+ music videos.
2 movies.
10+ awards.
4 tours.
THIS is forever.



BIG TIME RUSH WILL NEVER DIE!

O meni
Stella Schmaslowenderspena :)
ženski
14 godina, Worldwide
Rođendan: 03.01.2000
Interesi
glazba

Big Time Rush,Taylor Swift,Jonas Brothers,5SOS,Demi Lovato,R5...

filmovi

Igre Gladi,Različita i Krive su zvijezde

tv emisije

Big time rush,House of anubis,Austin & Ally,Good Luck Charlie,Pretty Little Liars,I Didn't Do It

aktivnosti

košarka,slušanje muzike hehe :)
Više o meni
hrana

haha sve pomalo :)

boja

zelena

životinje

tigar

mrzim

Directionere koi mrze BTR i zelje

naziv škole

PalmWoods School

naj prijatelj na Igre123

svi Rusheri :D

heroji

Big Time Rush,Taylor Swift,Demi Lovato i PewDiePie :P
Stranice
Kontakt
email

stella.ferencic@gmail.com
ako želiš komentirati, učlani se ili prijavi
Unesi link na sliku
Primjer: http://static-1.mojnet.com/foto2410-9618-12719/slika.jpg
Zaista želiš da
BIG TIME RUSH 1
postane tvoja prijateljica?